Open Educational Resources for Geology Courses
Grand Canyon image from the National Park Service, Public Domain
The Story of Earth: An Observational Guide
An OER lab manual for historical geology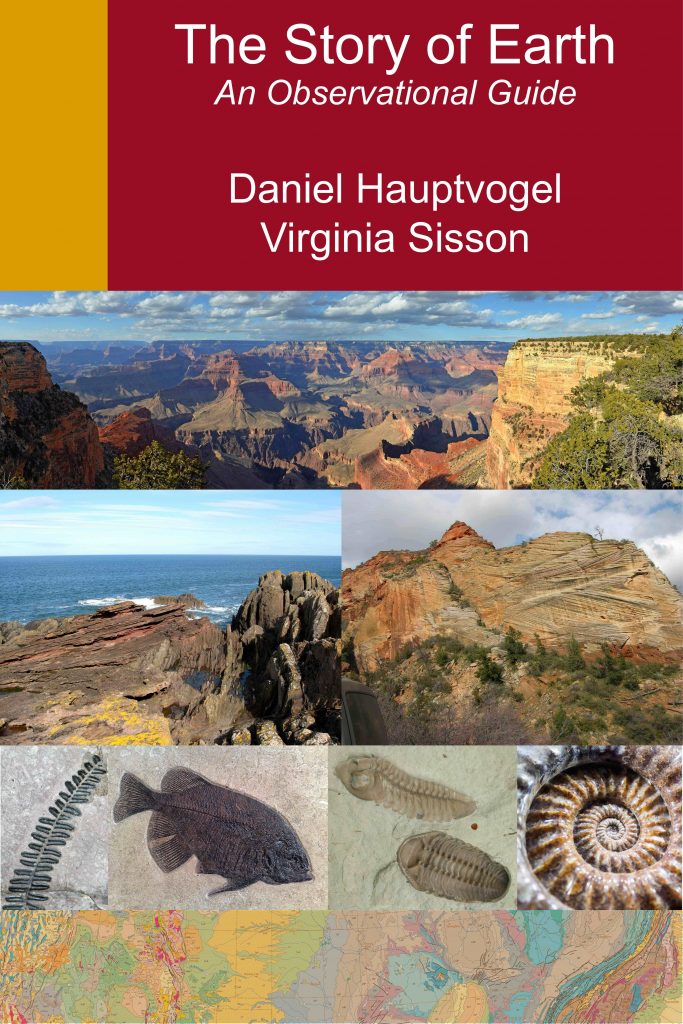 https://uhlibraries.pressbooks.pub/historicalgeologylab/
Lead Author: Daniel Hauptvogel, Ph.D., Instructional Associate Professor, University of Houston, Department of Earth and Atmospheric Sciences
Co-author: Jinny Sisson, Ph.D., Instructional Professor, University of Houston, Department of Earth and Atmospheric Sciences
Who is Using Our Book?
About the Book
The idea for this lab manual came from the lack of available texts and resources that we felt suited the needs of our teaching style and class. While there are plenty of options available, we felt that none were truly worth the cost to our students. Hence, we envisioned a completely customized lab manual that speaks to the nature of our teaching philosophy, one that gives our students a quality education and encourages them to observe and think about the world around them. Our Earth has a complicated evolution that needs stories and observations for students to understand.
Audience
The level of this text will be geared towards students in introductory-level geology courses. Our hope is that other professors will see our passion for teaching within this lab manual and consider adopting it for their own courses.
About the Content
Through our own teaching experiences, we have found that students have difficulty making observations and interpreting them. Perhaps this is a result of the plethora of standardized tests students must take throughout their primary school career, but nonetheless, it is a problem that we have observed. Our goal in creating the material for this lab manual is to focus heavily on students making observations of geologic data, whether that be rocks, minerals, fossils, maps, graphs, and other things.
Using PressBooks as our platform, the lab manual will be readily available for students to view online, download, or print copies for themselves. We plan to include a detailed instructor's manual as well as an image bank. We will provide maps, data sets, photographs, and links to online resources such as fossil databases. At this time, we are not going to offer quizzes or tests as we encourage you to have a hands-on mode of instruction for all labs.
Licensing
This lab manual will carry a CC BY-NC-SA license. Others are free to remix, adapt, and build upon our work non-commercially, as long as they credit us and license their new creations under identical terms.
The Team
This project is led by Dr. Daniel Hauptvogel and Dr. Jinny Sisson, instructional faculty in the Earth and Atmospheric Sciences Department of the University of Houston. We have also had the assistance of several graduate students in creating exercises and reviewing and editing text: Hannah Anderson, Carlos Andrade, Keaton Denzer, Carolina Ramon Dueñas, Josh Flores, Ana Vielma. Ariana Santiago is the OER coordinator for our campus library and has helped with the logistics of this journey. We are also guided by our colleagues, Dr. Rosalie Maddocks, former professor for this lab, and Dr. Peter Copeland, who is writing a text for a lecture course. All inquiries should be directed to Dan Hauptvogel (dwhauptvogel@uh.edu) or by completing the inquiry form below.
Support
This project is supported by the Alternative Textbook Incentive Program at the University of Houston.
We have also joined a recent cohort of the Rebus Community, a group of like-minded individuals who want to create and share OER.
Measures of Success
This is an ongoing discussion, but our success will be determined by the student and instructor feedback from our courses. We plan to offer a survey with a range of questions about what they liked and didn't like about the book. Another measure will be if instructors from other universities adopt our lab manual.
Send us a message
Did you notice an error? Do you want to contribute material for our work? Or maybe just want to ask us a question or have a suggestion? Fill out this form below.